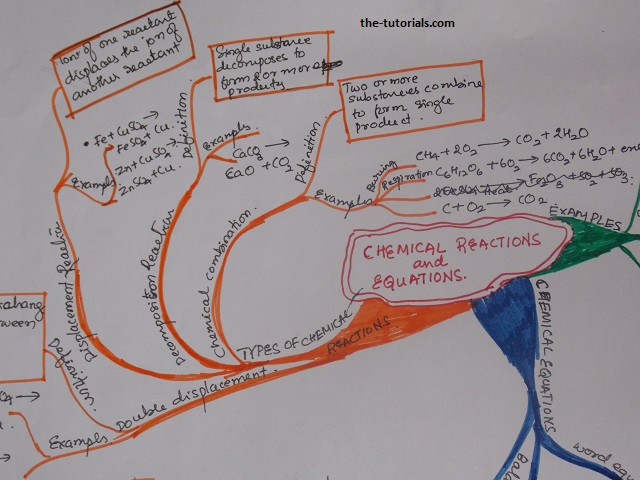 Mind mapping is a way /tool , which helps to memorize information by representing any information visually. This helps the students for to remember and revise the important points of any chapter.  I always suggest students to  prepare mind map for each chapter.
Each can follow , different methods of preparing mind map. There are certain guidelines you can use. I follow methods given by Tony Buzan.
Here is the mind map for CBSE 10- Chemistry Chapter , Chemical Reactions. This is the mind map , I have drawn. You can draw mind map which will help you to remember and revise the chapter. Use colors and diagrams.
Hope this will help you to guide to prepare your own mind map.
Lets grow together intellectually,
-Ranjana